When we are talking about suicide and suicide prevention with our family and loved ones, it is important to look where we live and how we live at home to make sure that when we are most comfortable, we are also safe.
Follow these practices to keep your loved ones safe.
For more suicide safety information call the Roots of Hope Suicide Prevention Coordinator in La Ronge or Meadow Lake.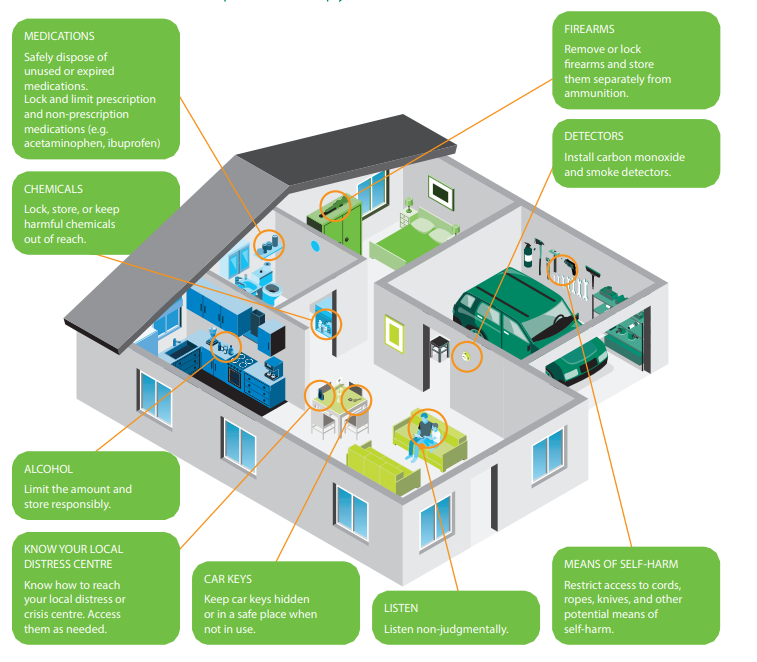 This infographic is brought to you in partnership of Mental Health Commission of Canada and the Saskatchewan Health Authority.